Illegal eviction attempt due today outside Cardiff Castle
March 18, 2015

Posted by cardiff

under

Uncategorized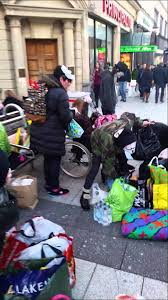 Cardiff Castle belongs to the people of Cardiff, it was given to us in 1947.
"In 1947 the Castle was given to the people of Cardiff by the 5th Marquess of Bute."
Cardiff County Council will today once again further the claim that the castle is theirs, not the people's, as they send bailiffs to the #OpSafeWinter camp, that's been there for 18days now. This camp has been supported by many people in Cardiff in protest against the unnecessary government austerity agenda. It is also a homelessness solidarity camp.
Bailiffs are due today because the camp was taken to court yesterday and Cardiff County Council was awarded the 'possession' of the land through an interim possession order. The paperwork for this interim possession order was filled out incorrectly however, just as the paperwork for the squatted pub in Cathays was in autumn last year.
This eviction is also dubious as Cardiff County Council are only the maintainers of land owned by the people of Cardiff.
Please come to the Castle this morning, if you can, to defend it.
Picture: #OpSafeWinter in Queen Street, December 2014.